Intermodal Rail | Intermodal Shipping | Freight-Specialist
Intermodal rail shipping is the combination of two or more methods of transport. In particular, the road and rail union is extremely popular. As an illustration, in 2021 rail freight companies transported nearly 30% of all freight in the U.S.A. Your business can benefit from rail shipping too. With this in mind, ask us for a free rail freight quote today.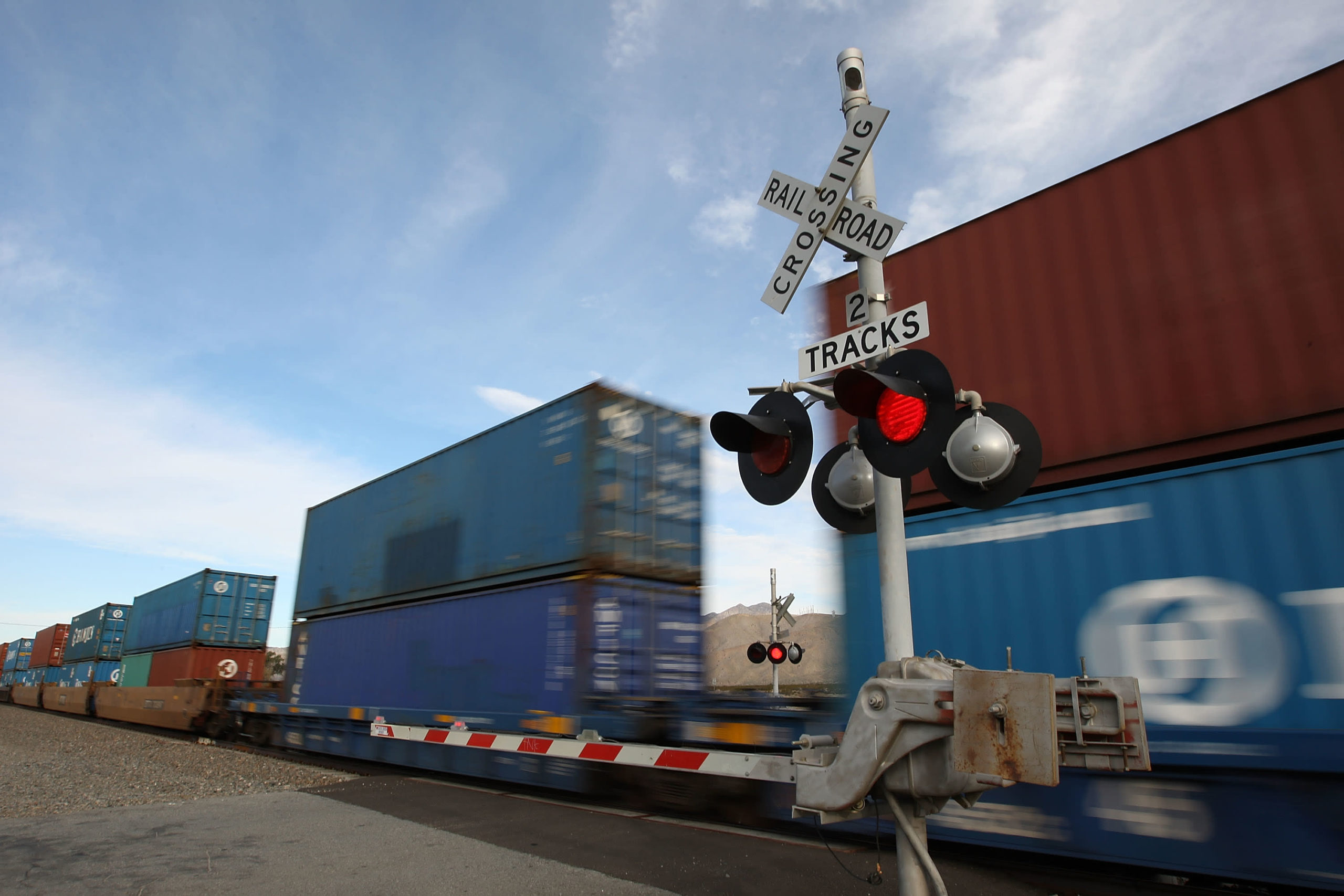 Call or request your free freight quote. Once you have reviewed our rates you can proceed to book your truck. We will then schedule your shipment around your schedule. Once the shipment is picked up our team of dedicated logistics professionals will update you daily until your shipment has delivered.
Advantages Of Shipping Via Intermodal
Intermodal truckload shipments have much fewer claims than LTL. Intermodal shipments have fewer damage claims due to the minimized handling of freight. 
Rising fuel costs lead shippers to seek shipping alternatives. Intermodal rail is quickly becoming a favorite of many high volume shippers. Another reason to consider rail shipping is capacity issues. 
We work with all class 1 freight railroad providers. Our years of business relationship with the rail industry has forged invaluable relationships. These relationships let us offer our customers excellent rail shipping rates and service. We consistently beat our competition in affordable intermodal services.