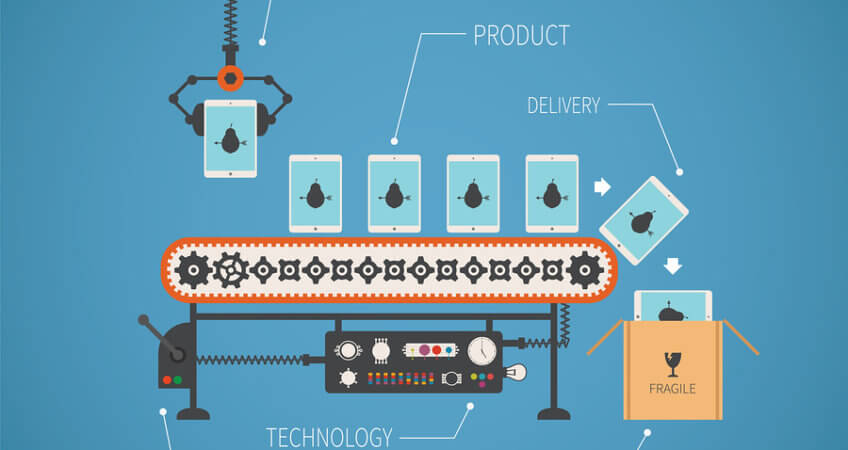 Freight Shipping & Manufacturing Data For The State Of Florida
Freight shipping & manufacturing are two nouns Florida is not well known for. Florida offers plenty of fun and recreation, but did you know that there is plenty of commerce and freight shipping in Florida too? Coincidently we found a bustling manufacturing sector in Florida. These industries require lots of freight shipping to, from and within the state. Manufacturing is indeed alive in well in Florida.

Commodities Shipped By Freight Trucks Within Florida
Categorically speaking mixed freight compromises the majority of freight within Florida. Mixed freight is freight classified under more than one tariff heading or freight class. Research shows that 13% of freight shipments in Florida is classified as mixed freight. Consequently, consumer electronics is the next biggest commodity trucked in Florida; meanwhile machinery ranks at the bottom of the list of goods shipped within the state.
Goods Shipped Via Freight From Florida
However, freight shipping from Florida is a completely different story. The commodities are varied and specific to certain industries. Surprisingly motorized vehicles are the top commodity currently shipping from Florida. Motorized vehicles include custom golf carts, RV's and campers too. Electronics once again is a top commodity for trucking from Florida. Electronic shipping accounts for 9% of the overall goods shipped out of state.
Commodities Trucked By Freight To Florida
Interestingly inbound manufactured freight to Florida is not as varied as outbound shipping. Once again consumer electronics is on the list except for this time it is the number one commodity to Florida. Studies found that 12% of the freight shipped to the state consisted of electronics, this includes appliances too. Machinery, Misc. Manufactured Goods and Mixed freight account for 7% of the freight shipped to Florida.
The Top States That Transport Cargo To Florida
The number one state that trades with Florida is no surprise since most freight shipments travel less than 750 miles. For this reason, Georgia is Florida's biggest trading partner in the US. Georgia receives approximately 4% of all the goods manufactured in the state. In any event, the remaining states that receive freight from Florida are; Texas, California and North Carolina. Three percent of the freight shipped from Florida equally go to Texas and California. Lastly, North Carolina comes in at just 2%
In conclusion, the majority of the freight manufactured in Florida remains in the state. A whopping 69% of the manufactured goods are for use in the state. Clearly, Florida is a consumption state and the studies back up those claims.